Pantone 2019 Color of the Year | Living Coral
Color Confidence! PANTONE, the Color Authority, announces 2019 Color of the Year
LIVING CORAL
You know the feeling of anticipation, unwrapping a gift? Once it's unveiled, aha! I just lit up with joy when I learned of Pantone's announcement as I've been seeing this color trend growing in saturation. I love it when I'm on to something; Hue knew?! I've been a fan of corals for as long as I can remember; it's a fashionable pop of color that works so well in a myriad of color & style combinations.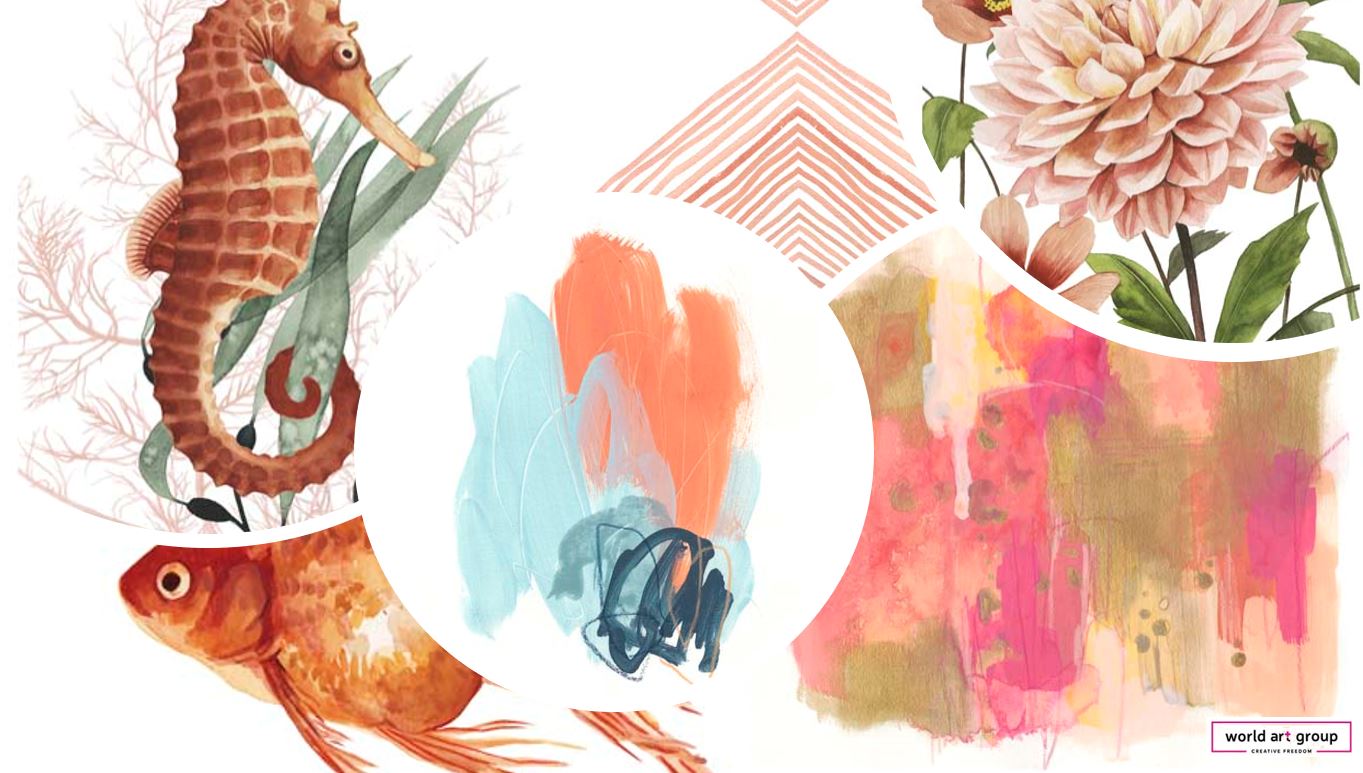 The meaning of it all
LIVING LIFESTYLE - Lively in fashion, social media, this mellowed hue is a nurturing color found in the fusion of modern life.
NATURAL SURROUNDINGS - Nurturing color is found in nature to the depths of the mesmerizing sea.
BUOYANCY- Optimism meets the ebb and flow of our daily shifting environment as reflected in lifestyles and the deep currents around the Living Coral.
KALEIDOSCOPE OF COLOR - Reactive to pervasive digital technology and social media dominating our lifestyles to the depths of the seas where coral reefs provide warmth, shelter and serenity in nature; our world craves balance.
According to "the international color guru" Pantone Executive Director Leatrice Eiseman.
"Color is an equalizing lens through which we experience our natural and digital realities, and this is particularly true for Living Coral," she said in a statement Wednesday. "With consumers craving human interaction and social connection, the humanizing and heartening qualities displayed by the convivial PANTONE Living Coral hit a responsive chord."
The engaging nature of PANTONE Living Coral is welcoming and lighthearted. An embodiment of our desire for playful expression and need for joyous pursuits and optimism.
Artful Living by Design | Styling with Living Coral
About Pantone Color of the Year
For 20 years, Pantone's Color of the Year has influenced product development and purchasing decisions in multiple industries, including fashion, home furnishings, and industrial design, as well as product, packaging, and graphic design.
The Color of the Year selection process requires thoughtful consideration and trend analysis. To arrive at the selection each year, Pantone's color experts at the Pantone Color Institute comb the world looking for new color influences. This can include the entertainment industry and films in production, traveling art collections and new artists, fashion, all areas of design, popular travel destinations, as well as new lifestyles, playstyles, and socio-economic conditions. Influences may also stem from new technologies, materials, textures, and effects that impact color, relevant social media platforms and even upcoming sporting events that capture worldwide attention.
The Pantone Color Institute is the business unit within Pantone that highlights top seasonal runway colors, forecasts global color trends, and advises companies on color for product and brand visual identity. Through seasonal trend forecasts, color psychology, and color consulting, the Pantone Color Institute partners with global brands to leverage the power, psychology, and emotion of color in their design strategy.