EurDesign Studio Presents & Mentors at Haven Conference!
Time flies! I cannot believe a year ago I was a first timer attending HAVEN Conference determined to establish my new blog and brand for EURDESIGN STUDIO, learning from super Influencers, Designers, Entrepreneurs and Talented Bloggers...
Oh what a year it's been for me!! Since then, I designed and launched my new website, blog and brand EurDesign Studio- a passion project though no small endeavor! I went on to be a featured marketing presenter at several art and design conferences, I was interviewed at the home furnishings design markets for Designers Today, attended many top creative summits such as The Southern Coterie and Design Influencers Conference and was thrilled to just be featured in Carpet One's design magazine, Beautiful Design Made Simple! I'm beyond grateful for these experiences.
Fast forward one year since my first Haven, I am thrilled to not only attend once again- This time I am honored to be a conference SPEAKER (Master Marketing) and Haven MENTOR to so many amazing talents! I'm grateful to be in very good company, or community as they say!
For me, my entire executive career in business development and strategic marketing working with major brands like Ethan Allen, Art.com and the Biltmore Estate has been about collaboration, helping brands strategically optimize and grow their businesses. Independent brands can optimize too. No one has to do it alone; there are so many ways to connect, collaborate and get creative in building your brand to the same high-quality level as any Fortune 500 team! This is my passion which led me to realize I needed to establish my digital platform and leverage my business and coaching experience to benefit more brands needing help!
Mentoring comes naturally so I am thrilled to share resources and support Haven's entrepreneurial blogger community. Haven was of great benefit to me, so I am honored to give back in turn!
Check out these oh-so-amazing Bloggers! JettsetFarmhouse, The Design Twins, Functional Farmhouse, The Cotton Shed, Ugly Duckling House, Tara Nelson Designs, Never Skip Brunch, Turquoise Home, Sengerson Home, Happy Happy Nester, The Fetching Farmhouse, Pretty Distressed, 21 Sunshine Avenue !!
Exciting Keynote Speakers | Egypt Sherrod & Amy Howard
"Tough love with a hug," is what fans have come to affectionately expect from home space expert, Egypt Sherrod. She is best known as host of HGTV's "Flipping Virgins" and its long running show, "Property Virgins." "Flipping Virgins" can now be seen on OWN – the Oprah Winfrey Network. The bubbly Sherrod has also hosted HGTV's White House Christmas Special, the Rose Parade, and the 2017 & 2018 HGTV Urban Oasis Giveaways.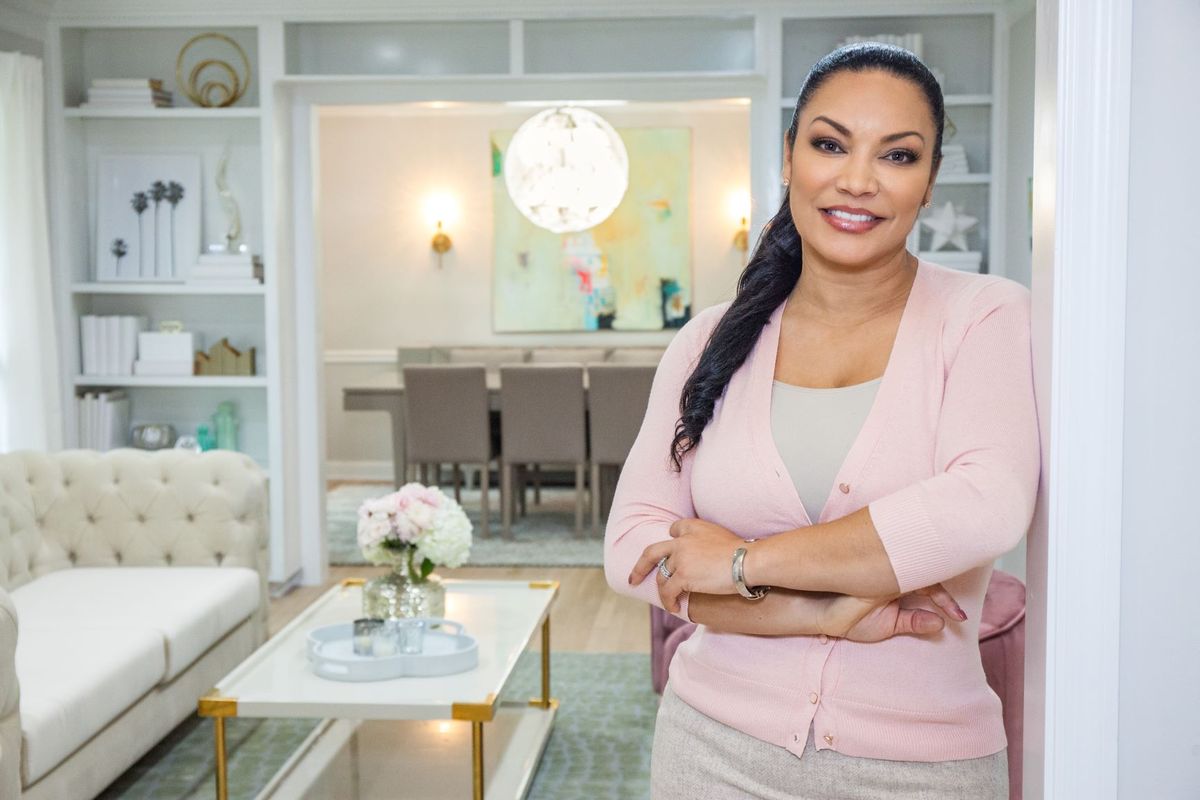 Haven Keynote Speaker | HGTV & OWN Host, Real Estate Guru
Haven Keynote Speaker | Founder of A Makers' Studio & Author of Rescue, Restore, Redecorate
Amy's work is rooted in her belief that we all have the power to craft a life and home we love, which is why she's dedicated her life to helping others make things beautiful. With A Makers' Studio, creative souls can make and teach others how to craft a more beautiful life full of potential. In addition to mentoring creative entrepreneurs, Amy is also passionate about serving others. Her work, paired with the work of Makers Studio, aids in ending human trafficking around the world.